How to Build Digital Talent With Earn and Learn Training
---
A Toolkit for Small and Medium-Sized Businesses

A Talent Solution for Small and Medium-Sized Businesses
As they struggle to fill jobs in today's tight labor market, small and medium-sized businesses are finding that it's more important than ever to have access to reliable sources of talent.
And the need for pipelines filled with skilled workers who are prepared to make an impact on day one is especially urgent when it comes to filling digital jobs. Demand for IT professionals and workers for other roles that require digital skills is perennially strong in every sector of the economy. And in that overheated market, smaller companies may find themselves at a disadvantage as they compete against bigger employers with deeper pockets for a limited supply of talent.

How can you find the right people in this challenging environment? You'll need to cast a wide net and consider candidates you may not previously have had on your radar.
Earn and learn programs can help. Earn and learn models of training and development are a powerful way to meet your need for talent—especially digital talent. They're designed for workers who want to earn money in full-time jobs while learning new skills that lead to better jobs. Participants are employees who contribute immediately to the company's needs as they learn skills and apply them in the workplace. Many grow into valuable long-term employees.
They also represent a great way for employers to diversify their workforces by engaging members of populations that have been underrepresented especially in the tech workforce, including Black, Latinx, and Indigenous workers and women of all backgrounds.
Jobs for the Future (JFF) and the SkillUp Coalition developed this toolkit to help you harness the potential of earn and learn training, in particular for digital jobs. It's designed to introduce companies with less than 500 employees to common earn and learn models:
This toolkit shows you how to determine which earn and learn programs match your business needs—and it provides actionable advice on how to start a program at your company. It can also be a valuable tool for intermediary organizations that help employers with limited resources implement earn and learn programs at scale.
We're confident you'll find this toolkit useful because both employers and workers themselves participated in the research behind it. The workers were members of the SkillUp Career Builders community, a group of career changers who offer feedback on SkillUp services and share their stories and experiences with the SkillUp team.
About SkillUp

SkillUp is a nonprofit coalition of more than 90 training and education providers, tech companies, employers, and philanthropies connecting workers with the right tools, resources, and support to make confident career shifts.
To help people transition to high-opportunity, well-paid jobs that don't require a degree, SkillUp offers career exploration, training, and job resources aligned to the fastest-growing industries in the country.
What Are Digital Jobs?
We define digital jobs as roles in which people who have information technology expertise provide services to consumers and businesses to help them build, maintain, or upgrade computer systems, networks, or software.
People with expertise in cloud computing, big data, and cybersecurity are in especially strong demand these days. Here are a few additional examples of the many digital jobs available in all sectors of the economy: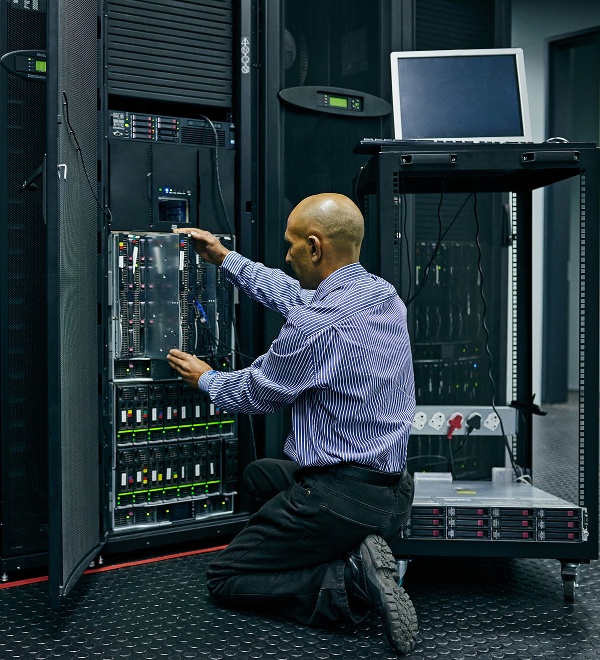 Computer User Support Specialist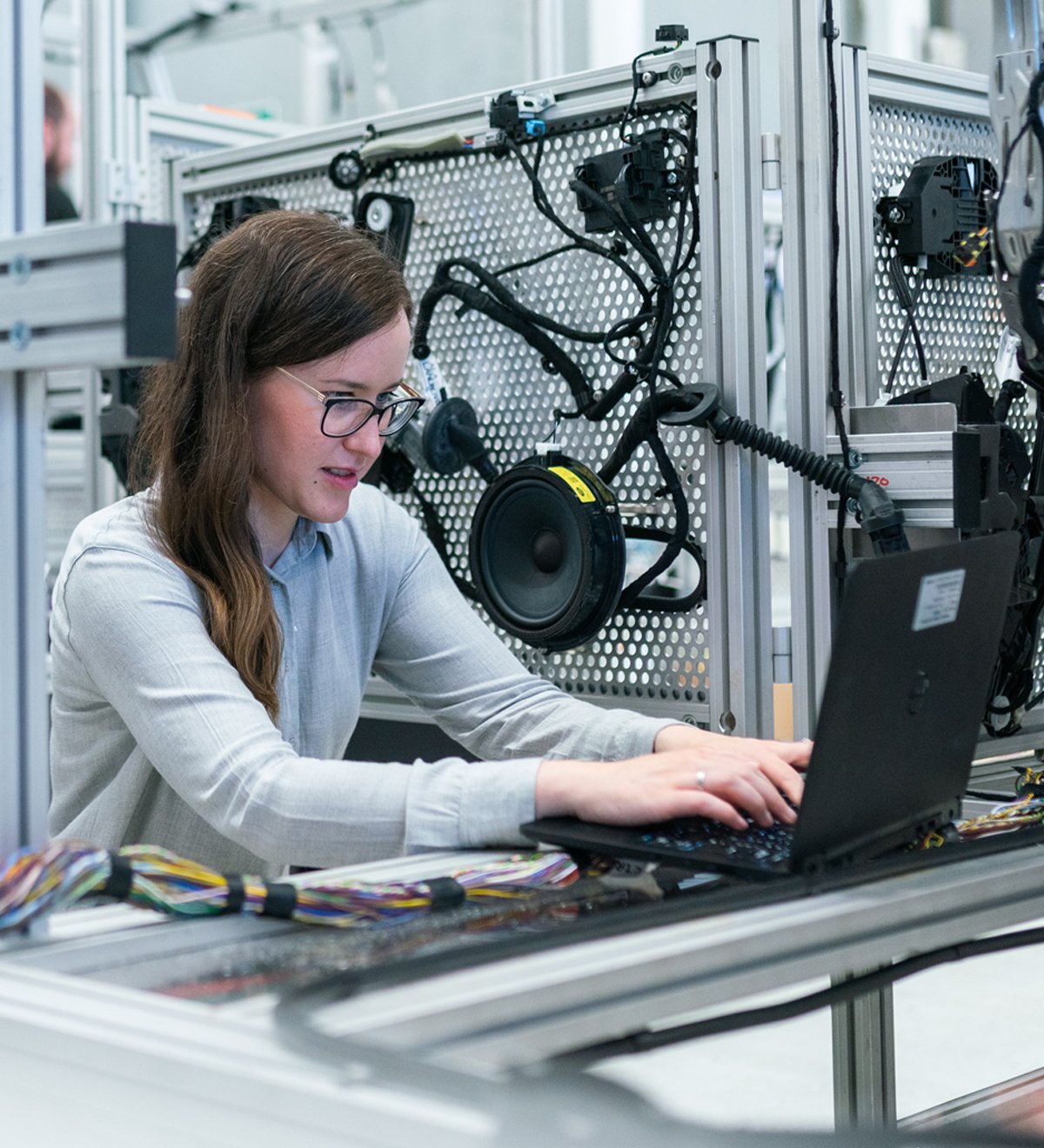 Software developer and software quality assurance analyst and tester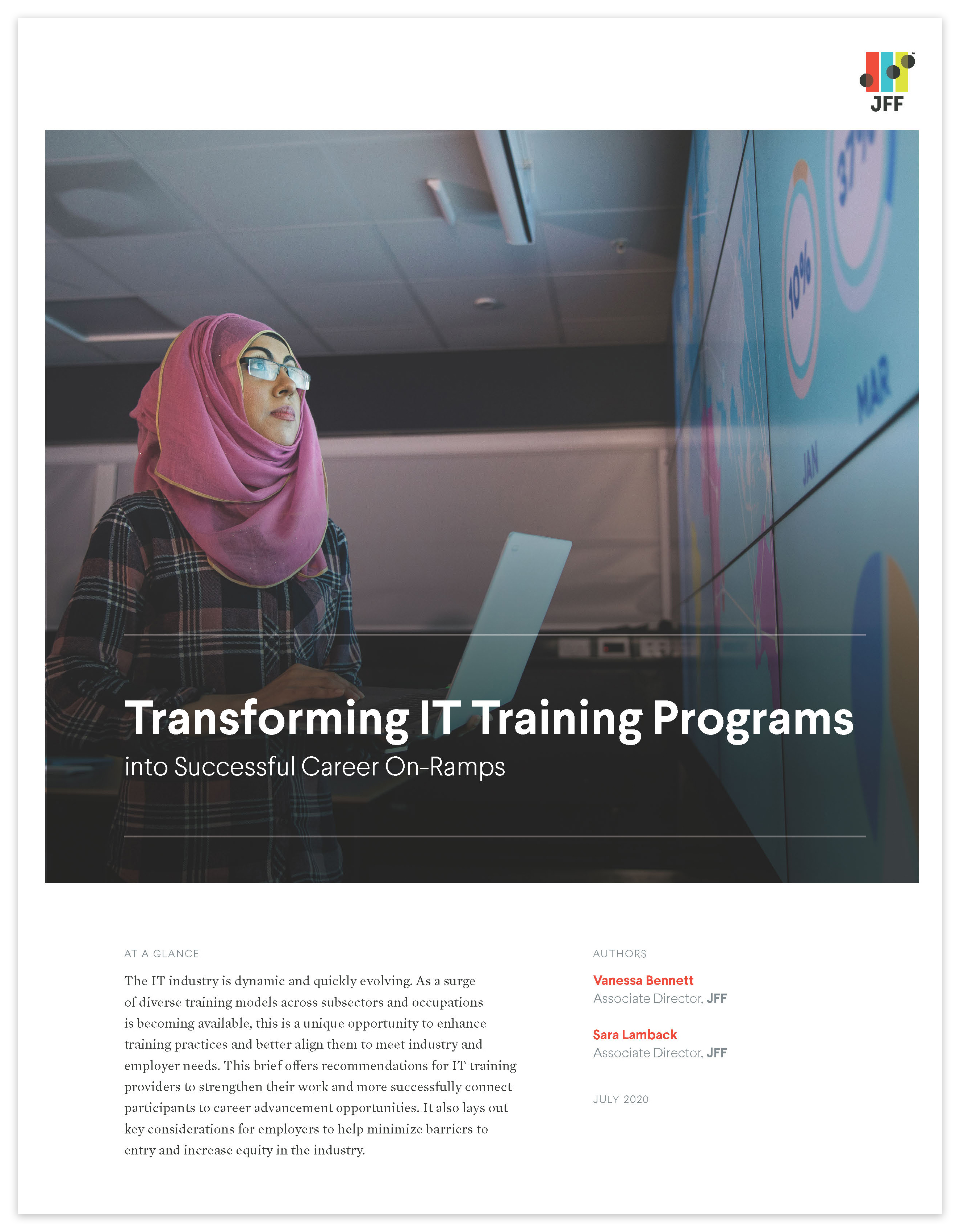 Learn more about these common earn and learn models, and find out how to create your own:
Stay in Touch
No matter the stage in your Earn and Learn program journey, we're here to help.
This toolkit was made possible with funding from Google.org.