The Metaverse: Designed by All, Built for All, Benefiting All.
As metaverse and XR technologies reshape every aspect of education and work,

JFFLabs

is helping partners across this growing ecosystem ensure

that

the

benefits

of

these innovations

reach

everyone.
J
obs for the Future (J
FF
)
is helping grow the market for promising technology solutions poised to generate significant social impact for workers and learners.
We explore and showcase the potential of virtual reality (VR), augmented reality (AR), and other extended reality (XR) technologies to help workers and learners explore new career paths, develop in-demand technical and human skills, engage more deeply with colleagues and environments at work, and prepare for and enter new jobs and careers that contribute to the development of this technology. Our work encourages the creation of new applications for immersive technologies.
XR Shaping the Future of Workforce Development
JFF and Meta work together as partners to better understand and showcase the potential of extended reality (XR) technologies to transform learning and work.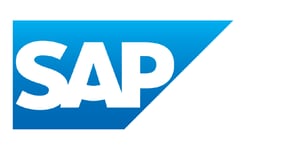 Skill Immersion Lab
In an innovative partnership, JFF, SAP, and Talespin are using enterprise-grade VR systems to offer human skills training to high-school- age learners from low-income backgrounds.
"Immersive learning is becoming one of the hottest and most transformational approaches to learning… New tools for VR and AR are transforming technical, managerial, and all elements of soft skills training because they create real-world learning experiences that stick."
Josh Bersin, global industry analyst

JFF and Meta Team Up to Upskill Workers Through XR Technology

Immersive Learning Powers 21st-Century Student Skill Building

Empowering Equity in Education With Virtual Reality and Immersive Learning

Immersive Learning Builds Emotionally Intelligent, Empathetic Leaders

Market Scan: 2020 Immersive Learning Technology

Immersive Learning
Experience
Receives SF Design Week Honors

Report Highlights Top VR Innovators for Corporate Trainers to Watch

JFFLabs Immersive Learning Impact Accelerator