Entrepreneur Incubation
Working with mission-aligned entrepreneurs and companies to incubate new models and technology-based solutions.
A workforce and edtech incubator centering economic advancement
JFFLabs provides strategy, piloting and business support to innovators, entrepreneurs, and businesses as they look to scale ideas to sustainable operations. How we work:
For nearly 40 years, JFF has led the field by designing, scaling, and influencing workforce and education systems. JFFLabs' entrepreneur-focused support builds on this expertise to identify and scale solutions that help workers meet the future of work today.
Current Innovators
Meet our current innovators developing solutions in career navigation.
UPCOMING
Innovative Pathways to
Technology Careers
Sponsored By:

Entrepreneur Accelerator Demo Day
Our cohort of career navigation entrepreneurs showcases innovations in the market that are ready to generate social impact now.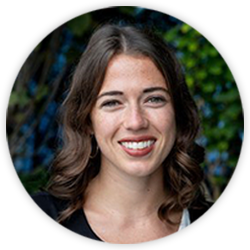 "To truly scale economic and social mobility for all, regardless of background, we must recognize, listen to and support proximate entrepreneurs who are driving community-based solutions."
Hannah Lee, director, Cognizant Foundation
Past Cohorts and Entrepreneurs