Today's societal and economic realities have exponentially increased the scale and depth of the needs of people doing low-wage work, who are disproportionately impacted by the pandemic and global uncertainty.
Millions have lost their jobs and faced unprecedented physical and mental health challenges, and now they continue to struggle to make ends meet. Among those facing the greatest challenges are individuals who identify as people of color, immigrants, or women of any background. And the frontline workers once celebrated as "essential" to helping the country survive the pandemic are now grappling with rising inflation and prolonged economic uncertainty.
We launched the Employment Technology Fund (ETF@JFFLabs, or ETF) in late 2017 to fund the development of technologies that build a more inclusive future of work—a future where innovative products and solutions give everyone increased access to learning, employment, and economic advancement opportunities. Since then, we have remained committed to supporting entrepreneurs who are finding new ways to use technology to help workers in low-to-middle-wage jobs build in-demand skills and access employment opportunities that lead to economic advancement.
This report offers a look at the progress that ETF@JFFLabs and our portfolio companies have made in 2021. We are honored to report that our portfolio companies have had a positive impact on the lives of 15 million people in 14 states. We also celebrate the caliber, commitment, and diversity of our founders. People who identify as women founded 50 percent of our 29 portfolio companies, and 69 percent of ETF company founders are individuals who identify as people of color.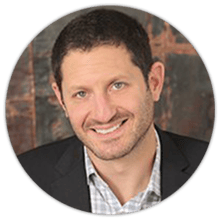 "We're proud of our fund's performance, and we believe that our work proves that investing in technologies to benefit workers in low-to-middle-wage jobs can be financially viable and profitable while also having a positive social impact."
Yigal Kerszenbaum, Founder & Managing Director, ETF@JFFLabs
Impact Methodology
ETF embeds impact assessment into all stages of due diligence, portfolio management, and exit strategy. Using our proprietary impact screening criteria, we assess the mission alignment of a company's products, business model, team, and likely impact on beneficiaries. The fund assesses the growth of a portfolio company's impact by tracking metrics related to:
We also track our fund's broader and systemic impact. We hold ourselves accountable to supporting our portfolio companies and to diversifying the field of early-stage impact investing by tracking the following metrics:
Our Portfolio at a Glance
Our 2021 Impact
ETF@JFFLabs closed 14 new investments in 2021, disbursing close to $4 million in new capital into the following high-impact, high-growth companies:

29 companies

$7M Invested

15M+ lives reached

$13 for every $1 catalyzed

59% – companies with a founder who is a woman

69% – companies with a founder who is a person of color
Looking Ahead
The ETF team entered the new year optimistic about the level of energy we see in the workforce technology sector and the opportunities ahead of us. We are energized by the public recognition of the role we are playing from a variety of leaders in the ecosystem who understand that investing in workers is a priority for the success of companies and society.
Finally, we are thrilled to report that we have begun the process of launching our next fund. This new fund will leverage our personal and professional strengths—including the demographic diversity of our team, JFF's expertise and extensive networks, and the knowledge and capital of a select group of investors. Now more than ever, we need a fund managed by a diverse team investing in founders with who have lived experiences in the communities they serve.
We look forward to engaging more individuals and organizations in this effort to transform the educational and workforce landscape for the benefit of all.